We will welcome you on Sunday around 18:00h for a welcome buffet at the main site. The main idea of this pre-course meeting is to meet each other in an informal environment.
Please note: there will be food and drinks to satisfy your hunger and thirst, and usually we move on into the town in smaller groups to enjoy the many beer gardens and restaurants.
Conference site
The following map is a very reduced one. You can have a big one in PNG format, or you can browse an interactive one from the web page of the Tourist Office in Bressanone-Brixen.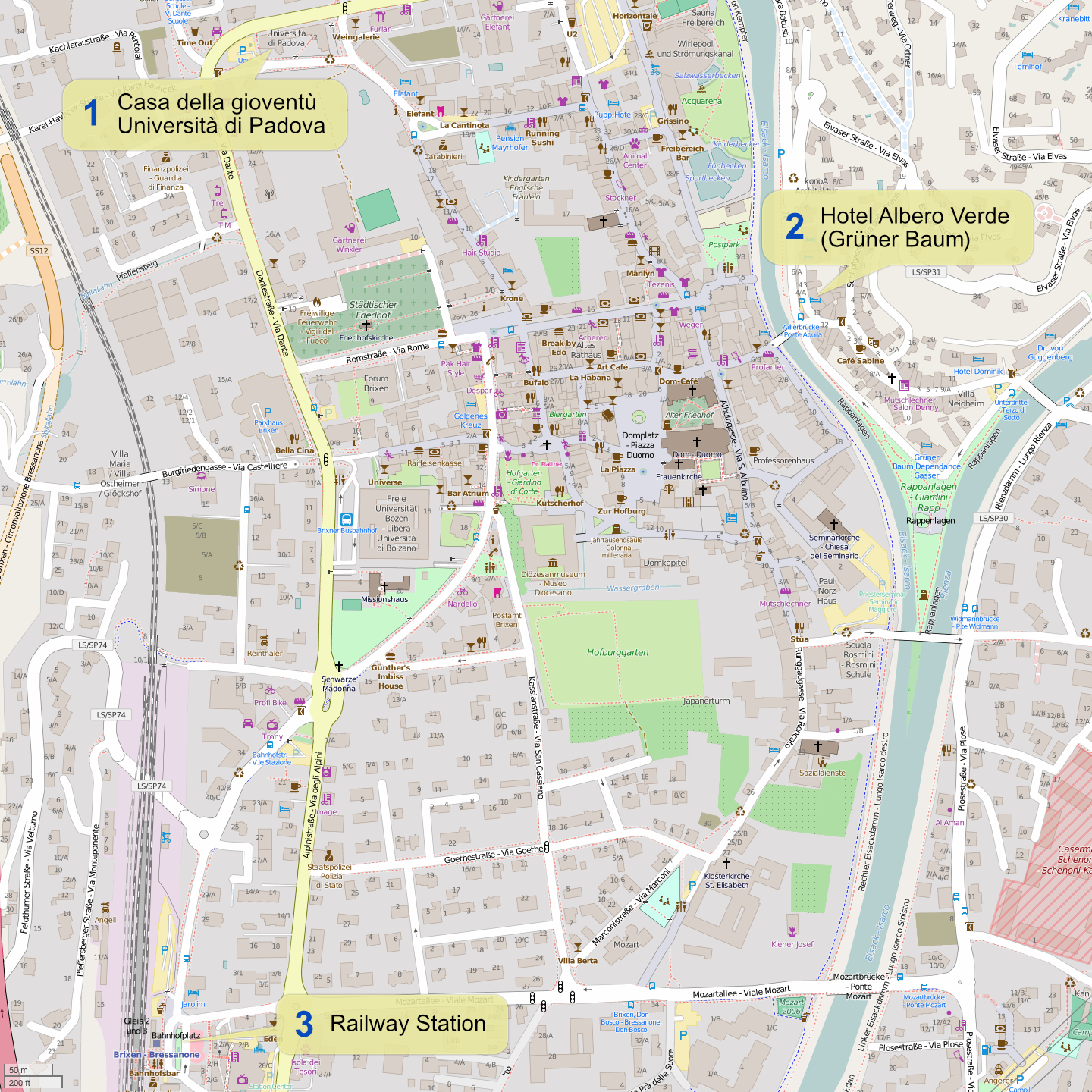 (1) Casa della Gioventù – main CSAMA site:
Casa della Gioventù is the place where morning lectures, afternoon labs, and the evening sessions will take place, and it is also the place of the welcome buffet. It is a building of the University of Padova, located in Via Rio Bianco 6, 5 minutes from the town center.
(2) Hotel Albero Verde (Grüner Baum):
It is a hotel were many of the participants usually stay.
(3) The railway station:
Where many of you will arrive.